Election Day 2016
After several years of the constant opposition to President Obama across the board, it is time for the people that elected him twice to come together again and stand in opposition the Republican nominee.   We must not forget that Republican Party has been actively working to prevented him from implementing the policies he was elected to implement.  Now in the up coming election the Republican nominee, is the direct result of the last seven years and now they are concerned as he has become a little unstable.  Read More
Another perspective
Obama: One very successful president?
It has become very clear that in spite of the unprecedented  opposition he has expreienced this President has been very successful.
In Defense of Obama
When it comes to Barack Obama, I've always been out of sync. Back in 2008, when many liberals were wildly enthusiastic about his candidacy and his press was strongly favorable, I was skeptical. I worried that he was naive, that his talk about transcending the political divide was a dangerous illusion given the unyielding extremism of the modern American right. Furthermore, it seemed clear to me that, far from being the transformational figure his supporters imagined, he was rather conventional-minded: Even before taking office, he showed signs of paying far too much attention to what some of us would later take to calling Very Serious People, people who regarded cutting budget deficits and a willingness to slash Social Security as the very essence of political virtue.
Watch the President's State of the Union speech and let us know what you think.  It is time for us to have our voices heard.  The people that have been speaking for us have not been working together to get things done.  I have been watching and waiting for change, now I am working to be the change I have been waiting for, join me as we can change the way America votes and that will fuel the change we all have been waiting for.  What do you think?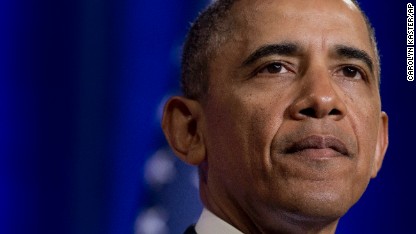 The White House announced the move hours before the president's fifth State of the Union address.
FULL STORY